5 Tips to Help Moms Cope with Stress
Even with a clear game plan in mind, raising kids properly is one of life's richest challenges. It is not uncommon for a mother, particularly, to feel overwhelmed by the complexity of her parental assignment. In many homes, she is the primary protector for each child's health, education, intellect, personality, character, and emotional stability. As such, she must serve as physician, nurse, psychologist, teacher, minister, cook, and policeman. Since in many cases she is with the children longer each day than her husband, she is the chief disciplinarian and main giver of security and love.
The reality is that she and her husband will not know whether or not she is handling these matters properly until it is too late to change her methodology. Furthermore, mom's responsibilities extend far beyond her children. She must also meet her obligations to her husband, her church, her relatives, her friends, and often times, her employer. Each of these areas demands her best effort, and the conscientious mother often finds herself racing through the day in a breathless attempt to be all things to all people.

Happy Father's Day
from Professional Mom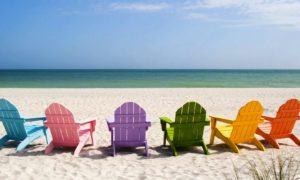 Subscribe today for the latest news and posts!
Professional Mom's newest affiliate partner!
Experience the Ultimate Indoor LEGO® Playground at LEGOLAND® Discovery Center! Families with children aged 3 to 10 can enjoy a world of creativity, color and building fun. Buy tickets online and save! (Atlanta location featured here, but there are locations all over the US and Canada!) Summer fun couldn't get any better!

https://atlanta.legolanddiscoverycenter.com/tickets/