That to-do list God has for you today most certainly includes prayer. And you can't go wrong using the mnemonic device ACTS: Adoration. Confession. Thanksgiving. Supplication.
The word "adoration" reminds us that God is worthy of praise and his awesomeness should bring us to our knees. He's not just  more magnificent than the Grand Canyon or Niagara Falls, he is the Creator of those natural wonders. If we start our prayers with humble adoration to a glorious God, we're headed in the right direction.
Confession  breaks the hold of sin in our lives so we can pray from a clean slate. God already knows where we fall short of his glory, but doing our own personal inventory  will surely lead to an attitude of repentance. Confessing our sins begins the process of breaking the pattern of sin. The exciting news is that when we come to God for forgiveness, he has already forgotten our sins, casting them away "as far as the east is from the west" (Psalm 103:12).Continue reading→

Professional Mom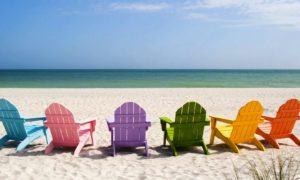 Subscribe today for the latest news and posts!
Professional Mom's newest affiliate partner!
Experience the Ultimate Indoor LEGO® Playground at LEGOLAND® Discovery Center! Families with children aged 3 to 10 can enjoy a world of creativity, color and building fun. Buy tickets online and save! (Atlanta location featured here, but there are locations all over the US and Canada!) Summer fun couldn't get any better!

https://atlanta.legolanddiscoverycenter.com/tickets/