I know better…no one wants to start working out during the holidays!
But I couldn't help sharing this Workout Challenge I found on the Internet! I started it 2 days ago and it is so easy and fast, any mom (or dad) has time for it. I plan to do it and see if I have any results. It takes about 5 minutes a day.
Let me know if you try it and how you do! I am the world's worst about regular exercise routines but I may be able to stick to this one.
Let's do it together, or if you want to wait until the New Year, save it to your computer or phone and try it then!
I'm in!!!
Workout Challenge or bust!
Professional Mom
Volume VIII of SUNSETS ON MOBILE BAY 2019 Calendar is available now!
Featuring the beautiful photography of Award-Winning Photographer Tommie Peterson. Don't miss this opportunity, not only to enjoy these awesome pictures of Mobile Bay but also to support Joe McDonald Ministry. Order now for Christmas presents, be ready for 2019! Be sure to check for discount codes at LULU.com!
Happy Fall Y'all!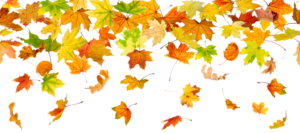 Professional Mom