(Copied from Joe McDonald Ministry April Newsletter)
I received a blog post on my professionalmom.com site last year, Debbie Smith of Wee Can Know ministry, a friend for many years, had read my "The Gospel Parade" book and had actually made shoebox floats of the parade in the book! I was thrilled, not only because she loved my book, but as a children's ministry to the Greater New Orleans area, she and her husband, Phil, had multiple opportunities to share the Gospel story through these floats during the year. Phil bought wagons and they placed the floats in order, pulling them along throughout the Mardi Gras season.
Fast-forward to March 2018, Debbie called me and invited Joe McDonald Ministry to walk (and pull) in the St. Bernard Parish Irish Italian Islenos Parade in Chalmette, Louisiana. Joe and I walked the 6 mile parade with Debbie and her team, pulling The Gospel Parade on 6 wagons. It was so fun as we joined the huge parade with giant floats and marching teams. We gave out 800 Gospel packets with bracelets, 200 The Gospel Parade book packets with bracelets, 900 John 3:16 doubloons, 850 additional tracts, and 400 Wordless Book tracts for a today of 3,150 witnesses! Our continued prayer is that many people at that parade will be saved from reading this literature and from seeing the floats!
My personal blessing is that Phil and Debbie ran with the inspiration from The Gospel Parade, more children are saved, and God is glorified! Joe and I left a box of 300+ mini books and Debbie has already distributed some at a Bible Club meeting! I want to add a thank you to YOU! Because of you, we have been able to print mini books in Spanish and English and have distributed them around the World!
Reaching many for Jesus,
Patti McDonald of Joe McDonald Ministry, INC
Another FREE E-Book! Dr. James Dobson has been my mentor and spiritual hero for over 40 years. Please enjoy sharing the most important message you could ever share with your children, the message of Salvation through Jesus Christ! Happy Easter to all! Professional Mom
Dr. Dobson's email message:
Easter is a great time to share the Good News!
"The ultimate goal for people of faith is to give each child an understanding of Scripture and a lifelong passion for Jesus Christ. This is, I believe, the most important responsibility for those of us who have been entrusted with the care and nurturance of children."
–Dr. James Dobson
Nothing in this world is more important than preparing your family for life together in eternity.
That's why we want you to have our FREE eBook, Sharing Jesus With Your Children. It could very well be the best thing you'll read today.

I know better…no one wants to start working out during the holidays!
But I couldn't help sharing this Workout Challenge I found on the Internet! I started it 2 days ago and it is so easy and fast, any mom (or dad) has time for it. I plan to do it and see if I have any results. It takes about 5 minutes a day.
Let me know if you try it and how you do! I am the world's worst about regular exercise routines but I may be able to stick to this one.
Let's do it together, or if you want to wait until the New Year, save it to your computer or phone and try it then!
I'm in!!!
Workout Challenge or bust!
Professional Mom
Now more than ever, families need prayer. I am sending a challenge to all families to pray together at some time each day. Rally the troops, put down your phones and devices and pray. Make a plan to have family time (even 10 minutes) and prepare your family for the days ahead. This will be a task at first, but within about 20 days, it will become a habit and bless you beyond anything you have experienced. Take a few items on the list and work your way to the end, you will be blessed and your family will be building a great foundation in the Lord.
Professional Mom
I want to thank Elizabeth Baptist Church (website) https://www.elizabethbaptist.org/ in Atlanta, ELIZABETH BAPTIST CHURCH, PASTOR CRAIG L. OLIVER, SR. for this 30 Day Prayer and Fasting Schedule. My daughter-in-law followed it in her first days of being a new Christian and it helped her gain insights and discipline for the days ahead. This is not a weight loss plan, however, you may lose a little weight as you go through the process. Enjoy learning and growing in your faith! Let me know how it goes!
Here is the document to download to your computer or mobile device:
So, Debbie & Phil from Wee Can Know Ministry (weecanknow. com) have provided you with an awesome guide for new Christians in the previous post. Please take advantage of their wisdom and guidance as you begin your journey in Christ!
As much as I love to sell my book "The Gospel Parade," I am so happy to offer the electronic version absolutely FREE so that you can share it with your children & grandchildren. Joe & I have made my book into a small "tract" version and have given it to hundreds of children around the world, now, it's your turn!
Just click the link below and you can download your free version. Please let me know how you and your children like it. My daughter, Sarah did the illustrations and they are quite amazing!
This says "Buy" but it's really free!
Enjoy & comment!
Professional Mom
***Printed, paper-bound copy available for sale to the right of page***
New-Believers-Quick-Guide-E-book
By Phil Smith of WeeCanKnow Ministry (weecanknow.com)
New Christian, you will love this guidebook, with help understanding the changes that have occurred in your heart and life. I have been so blessed this past year as several of my friends and associates have been gloriously saved by receiving the gift of forgiveness and new life through  Jesus's death and resurrection. This E-Book provides advice and insight for a great start as you grow in Christ.
I am thrilled to share this awesome E-Book written by Phil Smith, founder of WeeCanKnow ministry. Phil and his wife, Debbie  work in missions in New Orleans, Louisiana, holding backyard meetings and Bible Clubs there, as well as street ministry events. Be sure to visit their website and let them know how this helped you!
Full of scripture and wise council, it's a must for new believers and a great refresher on God's principals for all Christians.
Comment and visit their site if this blessed you!
PM
Ten Ways to Change Your Man
1.       Pray for him daily.
2.       Love him unconditionally.
3.       Appreciate him.
4.       Thank him verbally.
5.       Respect him.
6.       Speak the truth in love.
7.       Never go to bed angry.
8.       No disrespect allowed, verbal, cussing, hitting.
9.       Let him help you in his way.
10.   Be the woman God wants you to be.
1.       Pray for him daily. The Bible says, "The effectual, fervent prayers of a righteous man (woman, implied) availeth much." Take it to the Lord in prayer, He will hear and answer. You will see subtle changes in your man, this will not happen quickly. My husband was not close to the Lord when we married, but he did become the father and husband I knew he could be and he's now a missionary. We have been married many years. Have faith, he will become the man you need him to be.
By Sarah P.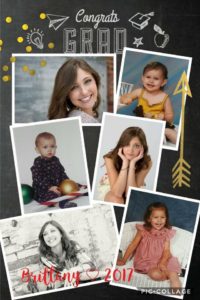 Warning- long & sappy!! People say that the words "time flies" are cliché or just silly little words that old people mutter as they speak of times gone by, but I have realized with each passing day that there are no 2 words that ring more true than these words and  I know there is wisdom within..my girl graduates from high school this Sunday…My mind battles with the 2 lines of thought whether I should either mourn for the baby girl she was or celebrate this young lady that I see standing there before me…she is lovely, she is smart and kind. I can still see the little brown- haired girl sitting beside her bed with a pile of books there ready to read with her moma…my little helper, my little rock that kept her moma together time after time…I do look forward to what her future holds I am just sad that I let time just slip by so fast-i should have let things go, stopped worrying and just enjoyed the time we had together, not rushed it away-when you are in the thick of life, you don't realize that the time of stress that you are in only lasts but a moment, but a speck in time…a professor once told our class as we were prepping Continue reading→

Professional Mom
Fall 2020
Subscribe today for the latest news and posts!
Professional Mom's newest affiliate partner!
Experience the Ultimate Indoor LEGO® Playground at LEGOLAND® Discovery Center! Families with children aged 3 to 10 can enjoy a world of creativity, color and building fun. Buy tickets online and save! (Atlanta location featured here, but there are locations all over the US and Canada!) Summer fun couldn't get any better!

https://atlanta.legolanddiscoverycenter.com/tickets/
Graduation? Birthday coming up? Retirement? Or just because! Here's the gift that always fits! Give with assurance that it WILL be used! I l recommend Amazon! Please use my link above for all of your shopping needs!